IT Tech Support in Kitchener/Waterloo, Cambridge, Guelph & Surrounding Areas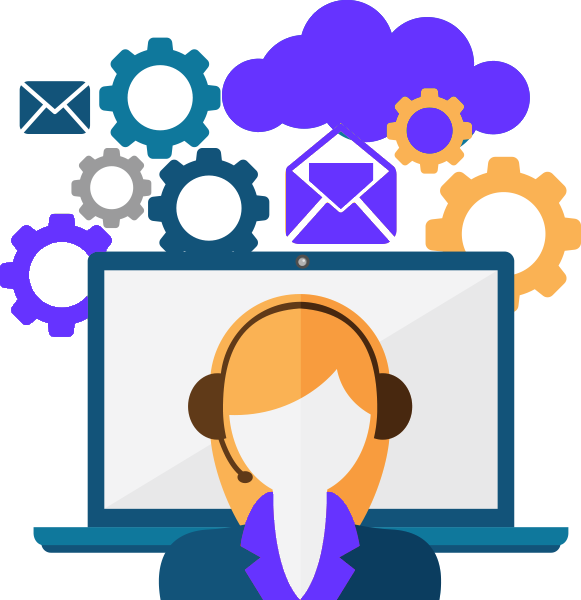 Local Tech Support for your Business.
Nuanced Technologies is always ready 24/7 to assist small businesses with their computer and electronic equipment troubles. Whether the issue you are facing is as simple as a computer/printer break down or a major emergency such as flooding destroying equipment, we're at your beckon. We are one of the few IT support companies in the KW & surrounding areas that offer a 4 hour response guarantee with equipment in hand to deal with the situation!
Nuanced Technologies however, takes pride in such challenges and creating ad campaigns that incept the thought of a service in ways that does not put the customer on edge. An ad for a law firm specializing in estates, wills and mentioning family law subtly is the right prompt in this situation. What makes us the best in our business is that we fully try to "get in the head" of your customers by working closely with you!
Whether you have a retail operation (store front), a professional corporation (lawyer, dentist etc.), a warehouse or a farm you can rest assured that we have the experience and the expertise for all your needs. Give us a call today to discuss your business requirements. You don't pay a single cent for our advice – it's always free. Heck, we will even review our competitor's quotes for free and negotiate a final price with your chosen vendor because we prefer to make friends and new connections in our community!
Here is why many small-medium businesses in our area have us chosen for their day-to-day IT tech support needs:
Here's The Final Word
Everybody has a "tech guy" they call for help and we want to be yours. If you already have a guy that's okay, we don't want you to leave that guy if you don't have to. You can call us without any obligations and get a feel for if we are better. You can even call us for advice, a second opinion on what your guy told you. There is no charge for talking to us and even if you decide to switch, you don't have to make the switch abruptly. We will make sure that there are no interruptions to your business in any way.
Services We Offer
One-stop-shop for all IT needs (everything from websites, custom software to online marketing)
Computer Hardware and Software Troubleshooting: From the simple "printer not working" to more serious issues like viruses and spyware removal and everything in between.
Support for Electronic Consumer/Business Equipment: Whether you have a complicated network of sensors and monitors in a warehouse or a simple office/retail network. We can help you manage all aspects of it. This includes security, software, and upgrades, installation of software/hardware such as new POS terminals, cameras, audio video equipment for monitoring and display etc.
Websites and Shopping Portals: Creating websites from as simple as an online business card to elaborate shopping cart systems which target customers internationally or within Canada. This means providing the support and knowledge down to how to deal and minimize chargebacks to accounting know-how HST and cross-border shipping. We've done it before and can also provide you the expertise to succeed online!