Small Business Tech Support in Kitchener, Waterloo, Guelph & Cambridge
.
Nuanced Technologies offers 24/7 round the clock IT and Tech support services to small businesses in and around Kitchener, Waterloo, Cambridge & Guelph areas. With two offices strategically located in Stratford and Oakville we are able to provide on average a 4 hour site visit guarantee in case of emergencies. Our clients span many industries including retail store fronts, dental practices, doctors (plastic surgeons, beauticians and spas), real-estate firms, car dealerships and even industrial farms & metal fabrication shops. So whether you are a completely online business, a simple office setup with Windows/MAC PC's or an elaborate medical/industrial setup, our technicians will make sure that your business will continue to run smoothly.
For most businesses of today if a critical piece of technology fails, everything can come to a standstill very quickly. The last thing you need at these moments is someone dragging their feet in coming to your location and fixing what possibly is a five minute problem. At Nuanced our support engineers can be at your location within a matter of hours. We are not like the big players who will "schedule a tech visit". We are a small business and you have a direct line to the owner with a cell number for one of our senior staff. You are welcome to get in touch directly with a technician for remote or onsite support any time you prefer. For clients that require 100% up-time we even offer 24/7 round the clock on call service. You are free to wake us up even in the middle of the night because we understand that emergencies don't happen on our schedule.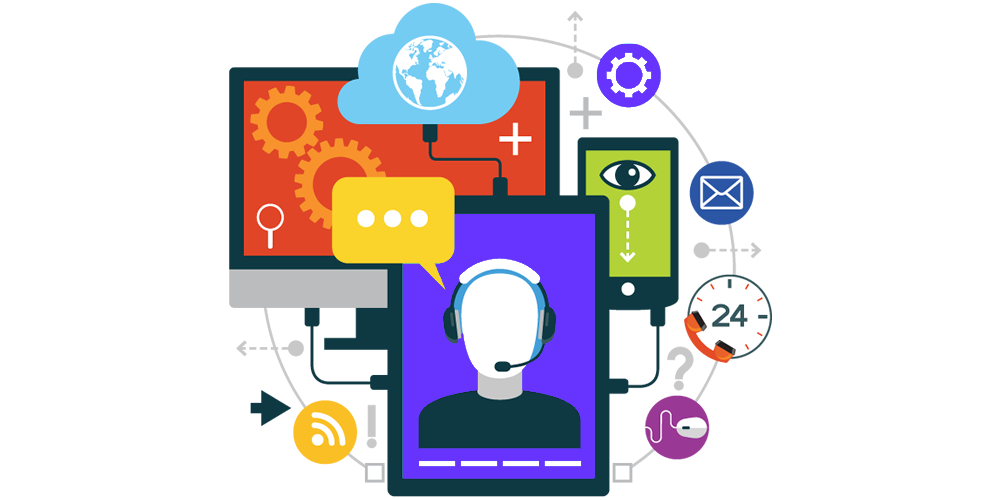 We just don't make that claim. We prove it with our high level of personalized service which means that we will not just send a contractor to see what went wrong with your business equipment. As soon as you contact us we come over prepared for the worst case scenario. We make sure that we have replacement equipment on stand-by so that you can continue your business without stopping. The entire process is handled efficiently and is made as painless as possible for your business operations.
How much do we charge for Tech Support? Can you give estimates?
Yes, we can give free estimates after taking a detailed look at your business needs. All you have to do is call us and get in touch for a no-obligations site visit and assessment.
We tell all our clients that we can do everything for them, from website development to online advertising. We also know small business owners are smart, resourceful and hand-on, making them well capable of doing most everyday tasks. That is why the needs of each business owner can be different we cannot give out a final price for what you need until we look at your office/facility, examine the work involved and discuss with you our roles and obligations.
To give some estimates, we have contracted in the past for a website & 5 PC/5 Mobile devices support service requirement for a realtor's office for less than $199 a month. On other hand, we are also currently engaged with a financial services provider that only has 4PCs and 4 mobile devices but requires complex (interactive) website hosting and same day replacement for all networked devices (including printers and scanners) for $499 a month. Finally our largest partners who ask us to do everything (website, online/offline advertising and marketing including print/radio/YouTube ads, tech support across multiple locations, training, strategic analysis of customer satisfaction etc.) pay us $999 + HST.
We would be happy to provide you with an exact price quote and discuss your support requirements with you at any time of your choosing. Please get in touch with us and let us know how we can help.
Highlights of our Tech Support services for business
We are a small business ourselves and take each client seriously. Instead of nickle-and-diming our clients for every call we believe in building lasting relationships and growing together. We don't have long locked in contracts and you can cancel anytime with a 14-day notice.