24/7 Emergency IT Tech Support in London, Kitchener/Waterloo/Cambridge, Stratford and Surrounding Areas
Please note this page is for our EMERGENCY SERVICES for businesses that are NOT our current clients. If you are looking to become a client and are interested in knowing more, please click here to read about our IT Infrastructure Management & Tech Support Services.
Nuanced Technologies currently offers 24/7 emergency (and non-emergency) technical support services to businesses in our area. Even if you are not our regular client you can call us after hours in an emergency (in case you are calling after hours please read this page carefully before doing so at the number mentioned below). During business hours we will be glad to talk to you without any hesitations. However, we would appreciate if you do not call in the middle of the night for "a free consultation". We are the only such service provider that we know of in this area and would like to continue serving clients in genuine business emergencies facing a significant loss of revenue.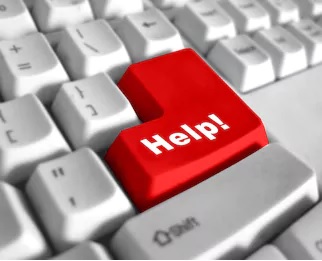 About Our Emergency IT Support Service
We are based out of Kitchener & Stratford Ontario and service the ONLY the areas of Kitchener/Waterloo/Cambridge, Guelph & London. If you are outside these areas then we cannot help you. This service radius ensures that we can be at the site for our customers, troubleshooting within 1 hour and ensure that your mission critical system is up and running without significant delays.
Please Note: Emergency 24/7 IT tech support and troubleshooting service is for offered to businesses only that require immediate after-hours service. Typically emergency service calls consist of major server failures or significant disruption caused by a computer equipment malfunctioning. We do NOT service end/home users where the matters are usually not of significant commercial and business concern. Please also note that we are NOT licensed to service or perform warranty repairs and neither are we licensed electricians able to perform fixes where electrical systems are concerned. We can attempt to troubleshoot and resolve software computing hardware related issues only. We always recommend that if your problem can wait till regular business hours to consult with your current technical consultant or call us then.
Rates
We do not charge for a quote (even if you call after hours) – Granted one of our techs might be groggy in the middle of the night but s/he will try their level best to give you an accurate estimate before engaging in the service call. Please also note that our non-emergency rates are much lower than the ones quoted below.
Typically we charge a flat fee of $199 for the emergency visit or remote engagement (again only in KW/Cambridge/Guelph, London and surrounding areas – if you are outside these areas then we cannot service you) and then $99/hour for attempting to resolve the issue. Our techs have 17+ years of experience troubleshoot and repairing everything from commercial web/database servers to POS terminals and our prices reflect the cost of their technical experience and the actual task of handling such calls at odd hours.
During the initial contact, our technician will try to assess as much of the problem as possible and only offer an "attempt-to-fix" service if we are reasonably confident of the fix. Every effort will be made to give you an accurate price before the visit and you can decline to utilize our service before the visit. Once the engagement is initiated you will be asked to pay the agreed rate. Please ask for any clarifications without any hesitations when you make the call.
Types of IT equipment we service and the related work we can perform
Computer Servers and Mission Critical Computers: Server failure (hardware or software), troubleshooting, data recovery, viruses, system reinstalls, recover from power failure etc., general diagnostics, failure of a mission-critical workstation/network link.
General Purpose Computing Equipment: Everyday computers used in office, retail and industrial environments (Windows/Linux and other server or workstation environments). POS, alarm and monitoring equipment failure, printers and associated systems.
Specialized computer monitoring equipment: Sensor networks, digital controllers, sensors and monitoring equipment and associated software used in farms, warehouses and factories. Please note that we may not be equipped to service some very specialized hardware.